AUDIBLE RECORDING SERVICES
BiberSA Production Voice-over and Dubbing Agency, with over 15 years of experience in the industry, distinguished voice recording technicians, boom operators, and latest technology sound equipments is waiting for you! We offer live voice recording for domestic and foreign cinema, advertisements, TV series, sitcoms, documentaries, publicity and TV shows, voice teams and equipment procurement (Rental Service) services and any other production services. You can rent your equipment daily, weekly, monthly or for seasonal projects with our professional voice recording team. Our voice recording equipment is used in the accompaniment of advanced technology specialist operators. There is no extra charge for boom operator or registration operator in our agency. You can rent with or without the operator. Please contact us for more information about rental rates. +90 212 288 63 01
AUDIBLE RECORDING EQUIPMENTS
We offer high-tech equipment that we use for audible recording services. We use 4 Tascam DR-680 MKII Digital Multitrack Recorder or record it on camera. The voices are recorded by 4 Audio-Technica AT8035-Shotgun Condenser Microphone. Long and light carbon fiber Ambient QP 4140 Boom Pole makes it easy for us to record for hours. We send the equipment we use for high-quality voice recording to the set with experienced sound technicians. We know that the highest level of sound quality can be obtained with a good operator rather than quality equipment and we give our service in accordance with this principle.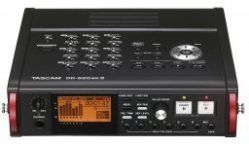 RECORDER
Tascam DR-680MKII

MICROPHONE
Audio-Technica AT8035

POLE
Ambient QP 4140 Boom Pole

SAFEGUARD
Raycode Windshield
AUDIBLE RECORDING TYPES
The place is very important in voice recording services. The boom operator needs to know whether to record the voice or the environment according to the project (dialogue). The Recorder settings and pattern should be adjusted according to the venue, and the shooting should be done accordingly. The parameters of the shooting areas of the condenser microphones can be adjusted, and only the sounds in the area of focus can be taken. If the sound of nature in a documentary project will be recorded recorder settings are done in accordance with the concept. The pattern settings on the microphone are also adjusted according to the location. Especially in the external shooting dialogue, the ambient sounds are very intense and can suppress dialogue sounds. For this, our team can make the pattern adjustments appropriately and use special filters to provide an excellent recording. The range of audio shots vary according to the shooting venue.