Shrek, one of the best animated films, left its mark on a period. Therefore, the Shrek Voice cast was also talked about a lot. The Shrek movie, which met with great acclaim in the first period of its release, consists of five series in total. The movie Şirek, which is about a different adventure in each series, is also presented to the audience as a Turkish dubbing. An adventure-filled journey awaits the audience in Shrek, an Oscar-winning 3D animated film series.  
Adapted from a 1990 fairy tale by William Steig, Shrek is directed by New Zealand director Andrew Adamson. DreamWorks Animation SKG has undertaken the production of this exciting series, which challenges the Disney producers. 
There are many famous names in the voice cast of the world-famous film Shrek, which appeared before the audience with its Turkish voiceovers. In this article, we will give details about the Turkish voice cast of the film, which is shaped around the Shrek character, who appears as an ugly-looking green monster. 
Shrek Voice Cast
The famous animated movie series Shrek first appeared on the big screen in 2001. In this movie, which is mentioned with the main character Shrek, 11 other characters accompanied the movie. Mike Myers, who can play multiple roles at the same time, is in the movie series. Shrek sound was the famous name. The film Shrek, which was translated and voiced in many languages, was also presented to the audience in Turkish. Turkish Shrek voice cast He brought together many of Turkey's leading artists. At work Shrek Turkish voice cast…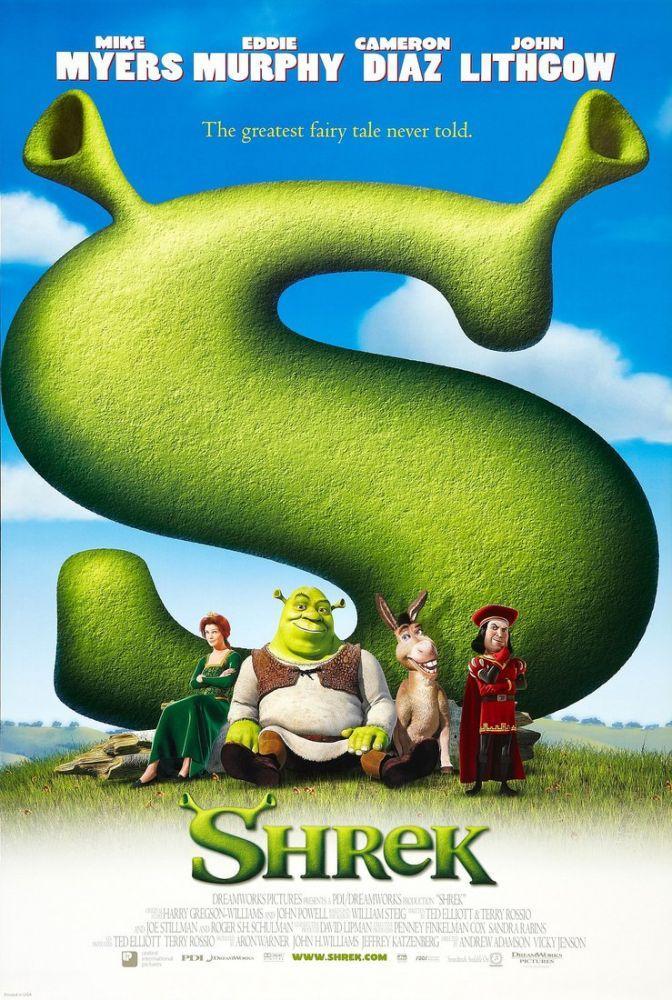 Mike Myers- Shrek: Okan Bayülgen 

Eddie Murphy- Donkey: Mehmet Ali Erbil 

Cameron Diaz- Princess Fiona: Oya Prosçiler

John Lithgow- Lord Farquaad: Hakan Vanli 

Cody Cameron- Pinocchio: Özgür Özdural

Vincent Cassel- Robin Hood: Volkan Severcan

Conrad Vernon- Cookies: Ziya Kürküt 

Chris Miller- The Magic Mirror: Ayhan Kahya 

Jim Cummings- Leading Knight: Ali Ekber Diribaş

Christopher Knights - Blind Mouse 1: Bülent Emin Yaraç

Simon J. Smith- Blind Mouse 2: Kerem Atabeyoğlu

Aron Warner- Kurt: İsmail Yıldız
Mike Myers- Okan Bayülgen: Famous actor Mike Myers plays the character of Shrek, who draws attention with his green color in the Shrek movie series. Okan Bayülgen undertakes the Turkish voice-over of the character of Shrek, which scares everyone with its giant appearance and color. 
Eddie Murphy- Mehmet Ali Erbil: Eddie Murphy voices the donkey that adds fun and excitement to the Shrek movie franchise. Mehmet Ali Erbil is the voice of the donkey in the Turkish dubbing of this English-language movie. 
Oya Prosciller – Princess Fiona: Cameron Diaz gives her voice to the princess Fiona, who is legendary for her beauty. Shrek is asked to help save Fiona, who was kidnapped by the evil dragon. Oya Prosciller undertakes the Turkish voice-over of Princess Fiona, voiced by Cameron Diaz. 
Shrek 2 Voice Cast 
Shrek 2 voice cast It includes Turkey's leading artists. One of the famous names who took the microphone for this entertaining movie is Okan Bayülgen. Famous showman and theater actor Okan Bayülgen Shrek 2 voice He also appears before the audience in this series. Bringing different adventures to the stage in each series, Shrek 2 provides the audience with a perfect dubbing experience in Turkish with its Turkish voice cast. Here is the Turkish voice cast of the Shrek 2 movie…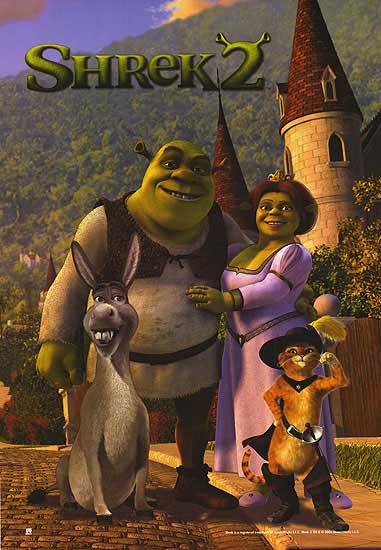 Mike Myers- Shrek: Okan Bayülgen

Eddie Murphy- Donkey: Mehmet Ali Erbil

Cameron Diaz- Princess Fiona: Oya Prosçiler

Antonio Banderas- Puss in Boots: Engin Alkan

Julie Andrews- Queen: Rüçhan Çalışkur

John Cleese- The King: Osman Gidişoğlu

Rupert Everett – Prince Charming: Volkan Severcan 

Jennifer Saunders- Fairy Godmother: Özlem Abacı  

Conrad Vernon- Cookies: Ziya Kürküt

Cody Cameron – Pinocchio: Özgür Özdural 

Chris Miller- The Magic Mirror: Ayhan Kahya

Larry King – Doris: Rüçhan Gürel

Aron Warner- Kurt: İsmail Yıldız

Conrad Vernon- The Pastry Man: Bahtiyar Engin 

Mark Valley- Overhead:

Tarkan Koc
Shrek 3 Voice Cast 
In the third series of Shrek, we are in search of an heir to the throne as King Harold falls ill. In this series, where Shrek assumes the role of heir, the green giant must leave the swamp in order to take the throne. Throughout this series, Shrek sets out to search for the right heir to the throne. Shrek 3 voice cast He appears with the same cast here as in other films. Shrek 3 voice again, it belongs to Okan Bayülgen, who voiced Shrek throughout the series. Shrek 3 presents a brand new adventure to the audience in Turkish with its voice cast. Here is the Shrek 3 Turkish voice cast…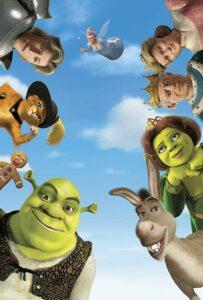 Mike Myers – Shrek: Okan Bayülgen

Eddie Murphy – Donkey: (Sezai Aydın

Cameron Diaz- Princess Fiona: Oya Prosçiler

Antonio Banderas- Puss in Boots: Engin Alkan

Julie Andrews- Queen: Rüçhan Çalışkur 

John Cleese – King: Osman Gidişoğlu

Rupert Everett – Prince Charming: Volkan Severcan 

Conrad Vernon – Cookie: Sercan Gidişoğlu

Cody Cameron- Pinocchio: Özgür Özdural

Eric Idle – Merlin: Bülent Emin Yaraç

Justin Timberlake- Artie: Harun Can

John Krasinski – Lancelot: Alper Develioglu

Ian McShane- Captain Hook: Ahmet Eres

Conrad Vernon – Cookie: Sercan Gidişoğlu

Larry King – Doris: Rüçhan Gürel 

Amy Poehler- Snow White: Özlem Özbay

Maya Rudolph - Rapunzel: Özlem Abacı 

Amy Sedaris- Cinderella: Özge Erdaş 

Cheri Otheri – Sleeping Beauty: Sebnem Dönmez

Aron Warner- Kurt: İsmail Yıldız

Mark Valley- Overhead: Faruk Akgören 

Regis Philbin – Mabel: Murat Senol 
Shrek: Happily Ever After 
In Shrek: Happily Ever After, the character of Shrek presents a challenging and exciting adventure to the audience. Shrek has not met Princess Fiona in this movie and has never met his old friends. In the movie where everything changes, Shrek's new task is to restore everything to its original state and return time to its normal course. Shrek: Happily Ever After voice cast combines different adventures with the same names. At work Shrek Forever Happy Turkish voice cast…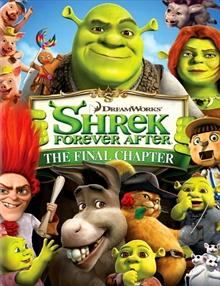 Mike Myers- Shrek: Okan Bayülgen

Eddie Murphy- Donkey: Sezai Aydın

Cameron Diaz: Princess Fiona: Oya Prosçiler

Antonio Banderas- Puss in Boots: Engin Alkan 

Walt Dohrn- Rumpelstiltskin: Özgür Özdural

Regis Philbin – Mabel: Murat Senol 

Aron Warner- Kurt: İsmail Yıldız

Julie Andrews- Queen: Rüçhan Çalışkur

John Cleese- The King: Osman Gidişoğlu 

Chris Miller- The Magic Mirror: Ayhan Kahya

Larry King- Doris: Rüçhan Gürel

Jon Hamm- Brogan: Boğaçhan Sözmen 

Craig Robinson- Cookies: Oğuz Özoğul