Frozen character voiceoverIt comes out as an animated film that managed to get full marks from the audience with its performances and actor performances. The English voice cast of the famous animated film includes famous names such as Kristen Bell, Idina Menzel, Jonathan Groff, Josh Gad and Santino Fontana.
Turkish dubbing cast of Snow Country, one of the prominent animated films of the periodShe also manages to make a name for herself.. The protagonists of the movie, Elsa and Anna, are still in the world of children.  
Frozen is an American animated film that first met the audience in 2013 and was screened at the El Capitan Theatre. Since the day it was screened, Frozen is among the films that children watch with admiration. Featured as the 53rd animated feature film in Walt Disney Animation Studios' series of films, Frozen is about the story of the snow queen Elsa's sister Anna, the brave mountain man Kristoff, and the reindeer Sven who does all of his work. The journey of this amazing team to find the snow queen Elsa and destroy the ice magic has met with the audience. 
Elsa, the Princess of Arendelle, stands out with her magical powers that can control ice and snow in this animated movie that children watch with interest. Elsa mostly uses her power to play with her younger sister Anna, but one day she accidentally injures Anna with her magic. His parents seek a solution to this problem by taking the two brothers to a troll colony led by Grand Pabbie. The voices of Elsa and Anna characters as well as their roles have been one of the remarkable details of the film.
 Frozen Elsa Turkish voiceoverThe famous artist Begüm Günder has undertaken. Frozen Anna Turkish voiceoverwhat if Damla Babacan has done. The fictional character Olaf, produced by Disney, was also among those who marked the film. First appearing in this animated movie, Olaf is the lifeless snowman that Elsa and Anna created in their childhood. The Turkish voice of Olaf in the Snow Country was made by Arda Aydın. 
Frozen, which is considered the best animated feature film produced by Disney, is a production that received full marks from critics. Attracting attention with its actors, staff and animations Snow Country is also a successful business for Turkish voice actors. 
In this article, the Land of Frozen is written in Turkish. dubbing We will include the staff and players.
Frozen Turkish Voice Over Staff
Frozen character voiceovers It is an animated film that received full marks from critics with its animation and fiction. This movie, which is in the genre of animation, adventure and comedy, deals with the events of Princess Elsa and her sister Anna. Magical powers come to the fore Frozen Turkish dubbing castIt also manages to grab the attention of the audience. Here are the Turkish voice cast and roles of Snow Country, which marked a period.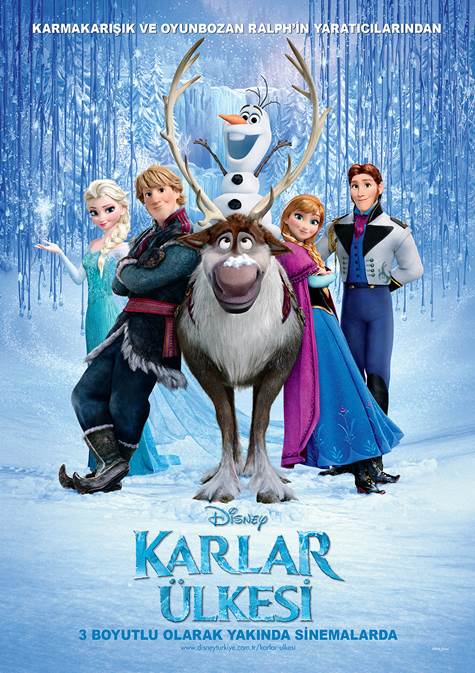 Kristen Bell – Anna: Damla Babacan

Idina Menzel – Elsa: Begüm Gündeler

Jonathan Groff – Kristoff: Sercan Gidişoğlu

Josh Gad – Olaf: Arda Aydin

Santino Fontana – Hans: Gokhan Ozdemir

Alan Tudyk – Duke: Sait Seçkin

Ciaran Hinds- Pabbie / Grandpa: Ercan Demirel

Chris Williams – Oaken: Erkan Taşdöğen

Stephen J. Anderson – Kai: Rock Stream

Maia Wilson – Bulda: Gamze Gözalan

Edie McClurg – Gerda: Aysun Topar

Maurice LaMarche-King: Ali Akbar Diribas
Frozen 2 Turkish Voice Over Staff
Frozen 2 meets its fans by being released three years after the first movie. Chris Buck and Jennifer Lee sit in the director's chair of Frozen, an American animated musical fantasy film produced by Walt Disney Animation Studios. In the second series of the movie, the togetherness of Anna, Elsa, Kristoff, her reindeer Sven and snowman Olaf comes to the fore. This group assembles and embarks on a journey through an enchanted forest to unravel the origin of Elsa's magical power. Frozen 2 Turkish voice actors and with its English voice cast, it still manages to attract the attention of the audience. In the second movie Frozen Elsa Turkish voiceover again by Begüm Gündeler. 
Here is Snow Country 2 Turkish voice cast.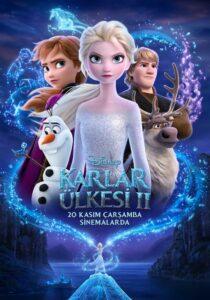 Kristen Bell – Anna: Damla Babacan

Idina Menzel – Elsa: Begüm Gündeler

Josh Gad – Olaf: Arda Aydin

Jonathan Groff – Kristoff: Sercan Gidişoğlu

Sterling K. Brown – Mattias: Edip Saner

Evan Rachel Wood – Iduna: Gülfem Torunlar

Alfred Molina – Agnarr: Ali Akbar Diribas

Martha Plimpton – Yelena: Füsun Kokucu

Jason Ritter – Ryder: Ali Hekimoglu

Rachel Matthews – Honeymaren: Melissa Melis Toklu

Jeremy Sisto – King Runeard: Ender Yigit

Ciaran Hinds – Pabbie: Ercan Demirel

Alan Tudyk – Leader of Northuldra: Özgür Öztürk

Hadley Gannaway – Little Anna: Ayris Kaplan

MMattea Conforti – Little Elsa: Gülşah Trigger

Santino Fontana – Hans : Gokhan Ozdemir
Frozen Anna Turkish Voice Over Who Made it?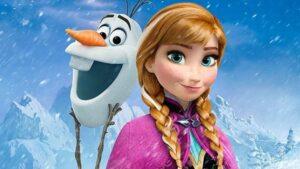 Frozen Anna Turkish voiceover Made by Damla Babacan. Famous voice actor Babacan is one of the important names who have been working in the field of voice acting since 1993.
Voice actor Damla Babacan has been involved in the Turkish dubbing of many animations, cartoons, movies and TV series. famous voice actor Babacan's most important projects include Ben Ten, American Pie, Alice in Wonderland, Miracle World and Cinderella. 
Who Made Frozen Olaf Turkish Voice Over?
Frozen Olaf Turkish voiceover Arda Aydın has undertaken the task. Arda Aydın has voiced many commercials and famous actors. Arda Aydın, who has been involved in film and animation projects, has been in the Turkish voice cast of many productions so far. Arda Aydın's most important voiceovers include High School, Enola Holmes, Aladdin, Monster House, Transformers series, Pirates of the Caribbean and The Lion King 2.