audio editing programs It is often used by people who are professionally involved in video and audio work. With the development of technology, the audio editing program, which is used extensively, enables operations such as cutting and splitting on audio files. Professional and non-professional users can easily edit audio files or save them in various audio file formats, thanks to professional audio editing programs. 
Conversion and compatibility of audio files Audio editing programs used for audio editing are offered in two separate groups as paid and free options. Audio editing software is a must-have for those interested in music, podcasts and voiceovers. It is possible to do quality audio editing with the trial version and free version of many editing programs. However, free resources may not be enough for professional editors. 
What is Sound Editing Program and How Does It Work?
Audio editing programs, which occupy a large place in the media industry, improve the quality of audio files and edit them. makes operations practical. It can edit or record a high-dimensional audio file in a short time. Thanks to the increasing number of audio editing programs today, it is possible to perform many operations through paid and free resources. You can perform audio recording and editing customization processes through free programs. 

It is possible to perform audio editing at the same time while editing the video added on the audio editing program.. Programs aimed at precise and complete sound editing allow for effective tuning. Sounds edited in the process are captured at a high level of quality, without crackling. 
Sound editing programs are of particular importance for those who are professionally involved in music, editing and recording works. For professional editors free and open source audio editing software There may be situations where it cannot provide prompt support.. The sound editing program to be used at this point should be one step ahead in terms of usability, savings and accessibility. 
Features of Professional Audio Editing Programs and
 Comparison
Professional audio editing programs that are constantly developing today offer different features and advantages in themselves. In some programs, a sound editing program that does not meet the expectations of the user may give results in its paid version. Many people who want to download and use the audio editing program on their computer have a compatibility question in mind. In general, most audio editing software is compatible with the operating system of Mac OS and Windows users. Before choosing between audio editing software for Mac and Windows, users need to focus on features that are relevant to their purpose. 
Audio editing programs that offer more than one option have basically the same purpose. These editing programs are generally filter, repeater and remixcombines support with user experience. At the same time, the remarkable editing programs with its smart controls interface allow the user to easily manage the operations. Depending on the features of the preferred audio editing program, the format for exporting files may differ. Audio editing programs that offer many instrument options mostly export audio files in MP3 format. 
Best Software for Audio Recording and Editing
Best software for audio recording and editing Many users looking for options turn to Mac OS and Windows operating systems compatible options. In general, the prominent software of the market is suitable for both systems. Here are the best software you can use for audio editing (click on their logos to download links):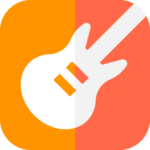 GarageBand: GarageBand audio editing software, produced by Apple, is offered to users with its smart control interface. This application, where Mac users can easily edit sound, allows you to carry any instrument to the program wirelessly. The basic features of GarageBand, which is offered to Mac users free of charge, include drum system, amp and pedal boxes, and flex time.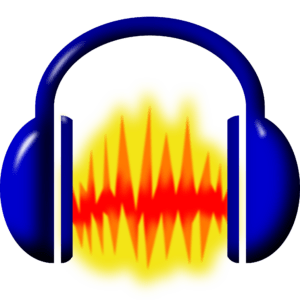 Audacity: Audacity, which is among the user-friendly audio editing software, has a simple interface. The Audacity application, which supports Windows, can also be used on systems such as Mac and linux. The main formats supported by Audacity, which operates in many file formats, can be listed as MP2, MP3, WAV and FLAC. 

Oceanaudio:  Offering a colorful and useful interface, Oceanaudio software is mostly preferred for editing online audio files. Compatible with Windows, Mac and Linux operating systems, this software provides a more efficient user experience thanks to its built-in keyboard shortcuts. Support from Oceanaudio software is available for fast editing of flat recorded sounds and music.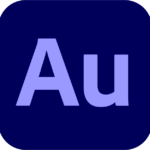 Adobe Audition: Audition software, offered by Adobe, goes far beyond audio editing and compositing, bringing advanced features to the user. It adds depth to the sound with free sound effects, especially for those who work on new generation podcasts. 
Techniques for Editing and Developing Audio Files
Sound effects and filters Thanks to this, it becomes much easier to edit audio files and add depth. You can contribute to the transfer of emotions by using the programs that give depth to the existing sound. In order to obtain a quality sound recording, it is necessary to achieve the best possible arrangement of the sound. For this, it brings many features audio editing software is needed. 
For more advanced editing processes, it is very important that the preferred editing program meets the expectation. At this point, attention should be paid to the existence of certain features that should be found in an editing software. For the best editing of an audio file, programs that allow processing, converting, enhancing, cutting and combining all kinds of audio recordings should be preferred. 
For more information on voiceover and dubbing terms Glossary of Voice and Dubbing Terms you can take a look.