Especially in the last 10 years, we have been feeling the digital transformation in every aspect of our lives. While the changes in different and multi-layered areas such as e-commerce, banking applications and Youtube, consumer habits began to differentiate, the Covid-19 epidemic quickly transformed these habits. Educational voiceover started to be performed by professional voice-over artists and audiobooks began to become widespread with a concept called e-learning voice-over.
Now, most of us do our shopping online, read newspapers, magazines and books online, attend online trainings, and order our food online. While their consumption habits are oriented towards the digital world, brands and businesses do not want to be left out of this digital transformation. When we look at the post-pandemic search engine results, we see that keywords such as e-commerce, digital marketing, software, cargo, transportation, web design are popular.
Digital Transformation and E-Learning: Professional Book Voice Over
While digital transformation has started to change our reading and education habits in recent years, we can say that the pandemic process we have been through has accelerated this change. However, the increase in the number of people who want to evaluate the time spent on the road before the pandemic or listen to something other than music while doing sports has increased the interest in podcast broadcasts and audiobook applications. Studies conducted during the epidemic process show that online education, audiobooks and podcasts spread to large masses, such as the interruption of formal education, the shift of print media such as newspapers and magazines to digital.
Again, according to the results of the research conducted in Turkey, we see that there is a great increase in the interaction rate of distance education and working applications, platform subscriptions for watching TV series and movies online, Youtube videos to evaluate the time spent at home, e-commerce sales ranging from cleaning products to furniture after the pandemic.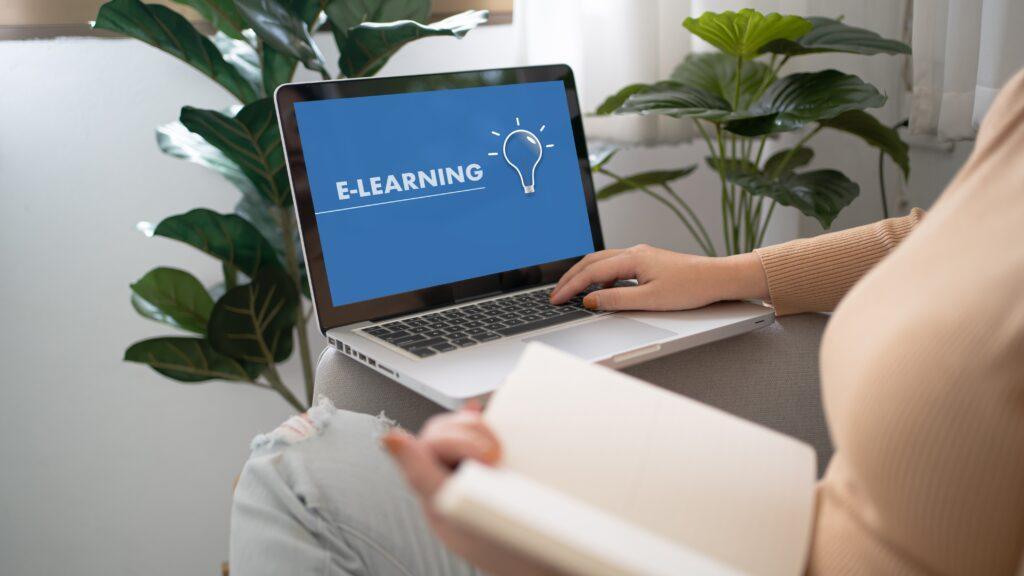 While the physical distance rules applied as a result of the epidemic limited social activities, they also affected human behavior. Traditional education and training services were one of the most affected areas within the scope of physical distance rules. Distance education – especially online learning – has come to the fore with social distancing measures in the context of increasing digitalisation. Educational videos, tests, lectures brought both audio and visual needs. Moreover, audiobooks are a very good resource not only for our own language, but also for learning a foreign language.
Audiobooks are products that are produced as a result of recording literary works in sound studios with professional book voice actors. Audiobooks have become the most frequently used materials in the field of educational vocalization, that is, for online education. Audiobooks have been very helpful, especially in learning a foreign language. In this case, it is necessary to emphasize the importance of audiobooks created with professional voice actors.
Foreign language audiobooks require professional voice-over artists to ensure correct pronunciation. It should not be forgotten that language is also a culture, and online training or audio books with native voice actors significantly increase the quality of education. 
Fast internet connections and nearly unlimited storage capacity made it possible to create entire libraries of e-learning material and efficiently present them to students. Advertising voice-over, promotional film voiceover, central voiceover, documentary voice-over Online education voice-over, e-learning voice-over and audiobook voice-over services have been added to the voice-over services categories we are familiar with.. Voice-over services for e-learning modules have become more in demand as experts understand how the voice-over effect helps the learning process.
E-Learning Voice Over How Should It Be?
Including accurate and professional voice-over services in e-learning lectures adds great value to the content. E-learning voiceovers help users master new knowledge faster by making it more personal. The quality of online education voiceover services is at least as important as online education content. The quality, color, tone and pronunciation of the voice selected for the voice-over services should be appropriate in order to attract the attention of the students in online trainings and to maintain their attention to the lesson. The voiceover needs to maintain a consistent style and rhythm, sometimes for several hours. Who your target audience is is important when choosing a voice for online education.
The age group of the target audience is a criterion that should be considered in determining the sound selection. Choosing a tone that will not distract students, mastering the correct intonation and pronunciation professional voice actors should be preferred. The success of the educational content depends on the selection of the voice actor, as well as the realization of these recordings in professional sound recording studios. It is also worth noting that; You should definitely avoid automatic sounds in e-learning audio recordings. The use of automatic voice will reduce the quality of the training and the level of interaction.
It would be good to open a small parenthesis for the audiobook voice-over service, which is handled together with e-learning. While a straight expression with the same tone and rhythm is preferred in educational vocalizations, intonation and emotion transfer are extremely important in audiobook voiceover services. The story and the dialogues need to be conveyed to the audience with the right emotions.