Bedia Ener, who has signature works in the field of voice-over and dubbing, is also a theater and film actress. So who is Bedia Ener as a voice actor? Who are the characters voiced by Bedia Ener?
Coming to the screens between 2006-2010 Leaf Fall Bedia Ener, famous for her TV series, is one of the master actors. Born on June 5, 1954 (68 years old) in Istanbul, Ener has met with his audience in many fields. Bedia Ener has appeared and continues to appear, especially with the roles of theater, cinema, TV series actress and voice actor.
The place where the master player first started his career is Bakırköy Community Center. Ener, who entered the City Theater in 1970, took part in many famous theater companies. In the question of who is Bedia Ener, we cannot pass by listing these famous theater companies: These
Haldun Dormen Theater

Gazanfer Ozcan Theater

Yeditepe Players

Asuman Dabak Theater 
Ener has been on stage and backstage since 1968; He continues to take part in memorable projects as an actor, microphone actor and voice actor. Bedia Ener, who remains in our minds with her voice and acting, expresses that she wants to play mostly bad characters. Ener, who has been a dubbing artist for 52 years, uses part of his caravan and house as a studio. The famous actor, who has appeared in many TV series and movies, also carries out dubbing works for foreign productions.
The first foreign production that comes to mind when it comes to voice acting of Bedia Ener is the Harry Potter series.. He voiced Professor McGonagall in Turkish in the Harry Potter series written by master actor JKRowling..
Who is Bedia Ener as an Actress : What are the movies and TV series in which Bedia Ener has acted?
Bedia Ener is a name that has given life to many stories for many years with her acting and voice. Ener, who has appeared in front of the screen in many TV series and movies, continues to touch the audience with his projects. We can list the serial films in which the master actor who integrates with the character he brings to life takes place; 
TV Series With Bedia Ener
Towards Our Own School (Aunt Hüsniye, TV Series 2008)

Leaf Drop (The River, TV Series 2006-2010)

Broken Wings (as Mother, TV Series 2005)

Songs Tell You (Iqbal, TV Series 2003)

Angel (Holy, TV Series 2003)

Bizim Konak (Bacı Kalfa, TV Series 2003)

Everything About Mustafa (Fikret's Mother, Movie 2003)

Derya & Deniz (Zühre, TV Series 2002)

Ladies and Gentlemen (Ozan, TV Series 2002)

Runners in the Dark (TV Series 2001)

Derman Bey (Gülnaz, TV Series 2001)

Yasemince 2000 (Guard Agha, TV Series 2000)

Külyutmaz (TV Series 2000)

Nanny (Virtue, TV Series 2000)

Yasemince (Guard Agha, TV Series 1997)

There Is No Other Istanbul (TV Series 1996)

Flower Taxi (Police, TV Series 1995)

Heirs (Firdevs, TV Series 1995)

Melek Apartment (TV Series 1995)

Headmen of the Neighborhood (TV Series 1992)

Black Money Love (TV Series 2014) 

Double Felicity (TV Series 2016) 

Dostlar Mahallesi (TV Series 2017)

Love of Angels (TV Series 2018) 

Anonymous (TV Series 2017) 

Gemini Memo-Can (TV Series 2018-2019) 

My Canevim (TV Series 2019) 

Call My Manager (TV Series 2020) 

Rooftop Love (TV Series 2020) 

Island Tale (TV Series 2021)

Flame Flame (TV Series 2021)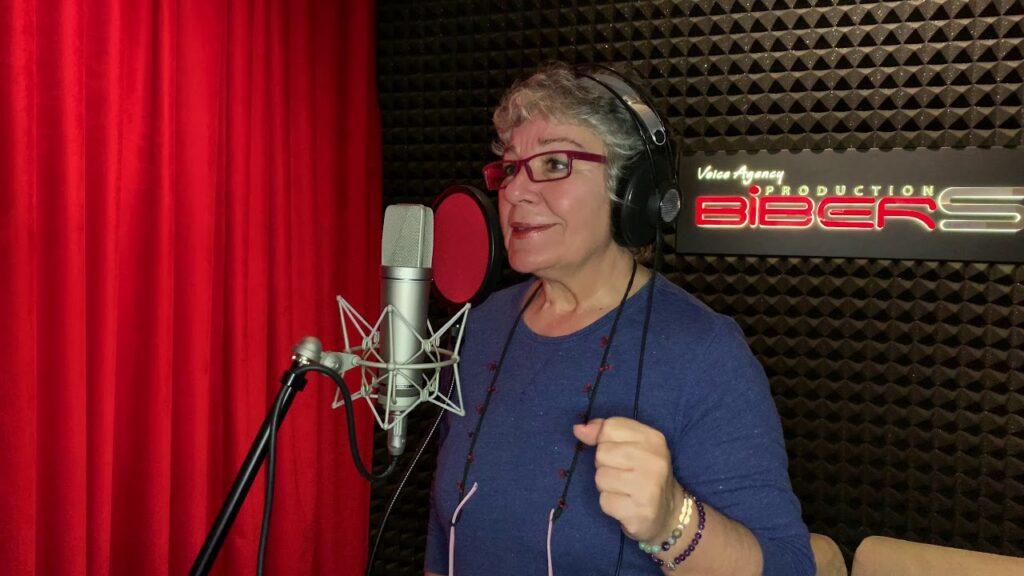 Movies With Bedia Ener
Bedia Ener is also a sought-after actress in the world of cinema. Although we know his voice more, he fulfills his movie acting as well as his voice actor. Some of the films in which Bedia Ener has acted are as follows:
Good game:

The movie Good Game is about a young man who enters the professional game world. Bedia Ener plays the character of Adile in the movie. 

Being Italian with Signora Enrica:

This movie tells the events of Signora Enrica, who was abandoned by her husband years ago, when she swore to stay away from men. Bedia Ener plays the curious neighbor in the movie Being Italian with Signora Enrica. 

Exiled Cow:

The comedy film Exile Cow, which was released in 2014, received full marks from the audience for its content. Bedia Ener was the actress who gave life to the character of Sariyer in the movie. 

Travel:

The film proceeds through the character of Mehmet, who is the child of a conservative family and has identity confusion. Bedia Ener appears as the mother of Mehmet, the protagonist of the movie Journey. 

Azazil 2 Spell:

This production, which is in the horror movie genre, is about the breakup of a family. The film deals with the infidelity of one of the main characters, Sedat, which begins when he falls in love with someone else after the problems he has in his marriage. The direction of the film changes when Sedat, his wife Aylin and their daughter İlayda fall under a strong spell. Bedia Ener plays the character of Vahide in the movie Azazil 2. 

Funeral Affairs:

The film presents the story of Orhan, who is a funeral attendant, with the audience. Since Orhan is considering marrying his beloved Serpil, he undertakes the transportation of a funeral for a high fee. However, the fact that the corpse carried is alive, not dead, complicates things at once. The Funeral Works is one of the films Bedia Ener has recently appeared in front of the camera. Bedia Ener takes place in this movie as the mother of Serpil character. 
Who is Bedia Ener as a Voice Over Artist? What are Bedia Ener Voiceovers?
Known as an actress and voice actor, Bedia Ener actually appears in many roles. Book voiceovers Ener, who also made the famous Dökmen tale the person who voiced the book. Tales for Children and Adults Ener, who sang his book for digital media, can touch listeners of all ages.
The famous name, who has undertaken the dubbing of many films to date, continues to bring movies to life with his voice. nowadays advertising voiceovers Bedia Ener, who also produces the same name, is ringing in our ears as the voice of many brands.
The first project that comes to mind when it comes to the voice-over works of Bedia Ener Harry Potter It is possible. You may have heard the voice of Bedia Ener a lot in Harry Potter, which emerged as a film adaptation of the fantasy novel series. In this film series, Ener is the person who voices Professor McGonagall in Turkish. The list of projects brought to life by Bedia Ener's voice is as follows; 
September 11 - Whoopi Goldberg

Requiem for a Dream - Ellen Burstyn

Big Fish - Jessica Lange

A Tale of the Moon- NineJumanji- Bonnie Hunt

Conspiracy Theory- Claudia Stedelin

Lupine – Nicola Garcia

Scissors Hands- Dianne Wiest

The Quickie Family - Margo Martindale

Matilda - Rhea Perlman

Deadpool - Leslie Uggams  
Bedia Ener mentioned, including the most famous vocal artists of Turkey. sound bank You can find the most suitable sound for your project by visiting
Bedia Ener Contact
Famous actress and artist Bedia Ener is one of the most sought-after female voice actors in dubbing of Turkish and foreign productions. Bedia Ener, who managed to lock the audience on the screen with her unique style and voice, appears in the Turkish dubbing of many TV series broadcast online. Bedia Ener, who has a warm and sincere voice, not only gives life to voiceover projects. The famous voice actor also conveys the subtleties of the art of voice acting to the younger generations through various programs.
Providing dubbing and voiceover training, Ener still continues to work with global brands. Bedia Ener took part in the Turkish dubbing of many commercials and films at BiberSA Production and continues to do so. Working with global brands and giving life to commercials with her voice, Bedia Ener is in contact with her to reach demo works. BiberSA Production website or BiberSA Youtube You can visit the channel.
You can contact us by clicking the button below to communicate with the famous voice actor Bedia Ener and to access the demo works.