Who is Doğu Aytun?? Which TV series and movies has he acted in? We will include all the details about the famous actress Aytun in this article. 
Doğu Aytun, who made a name for himself with the TV series Payitaht Abdülhamit, is shaping his career as an actor and voice actor. Doğu Aytun, who has appeared in many movies and TV series to date, mostly stands out in dubbing projects. Aytun, who is a good voice actor, is also known as one of the sought-after voices of advertising works. Having a comprehensive education life, Aytun has succeeded in enriching his career by studying both in Turkey and abroad. 
Famous actor and voice actor Doğu Aytun has shaped his professional life on theater stages. Aytun, who worked at the Ankara Art Theater, made his debut in 1989. Doğu Aytun brought his career to the top with voice acting, cinema and TV series rather than theatre. Doğu Aytun, who lived in America for a long time, has acted in many period series and various films since returning to Turkey.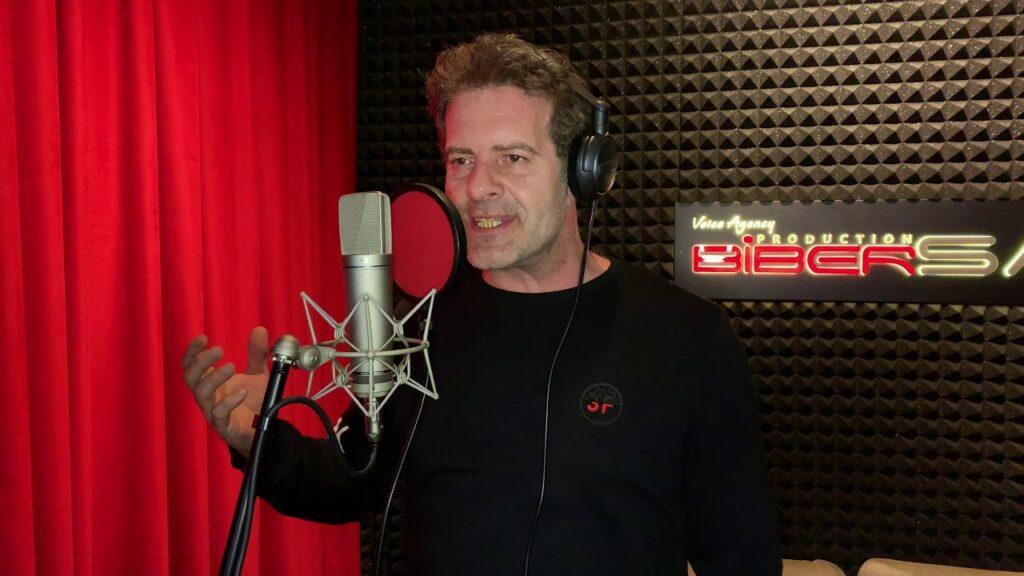 Doğu Aytun Life: Who is Doğu Aytun?
Doğu Aytun, known as a famous voice actor and actor He was born on April 27, 1970 (53 years old). One of Turkey's adult voice actors, Aytun was born in Ankara. Actress Doğu Aytun, who is now 53 years old, is one of the names we hear frequently with many TV series and voiceover projects. Doğu Aytun is an artist who was born in Turkey but lived and trained in America for many years. The famous actor and voice actor, who studied acting in the United States, has also managed to make a name for himself in the works he took part in in our country. One of the most striking projects of Doğu Aytun, who appears in many films, is Cesur Araba. 
Doğu Aytun, who stands out as an actor and voice actor, started his university education at Southeastern University in Florida. Aytun started his undergraduate degree in Business Administration here. Afterwards, he continued to stay abroad to receive acting training due to his interest in acting and theater. Doğu Aytun attended University of Southampton Highfield Campus for acting education. Famous actor and voice actor Doğu Aytun continued to improve himself by taking stage and dramaturgy lessons in addition to his acting education.
Doğu Aytun, in addition to his education abroad, came to Turkey and studied acting at the Ankara Art Theater.. Aytun, one of the rare names that combines the art of acting and voice acting, is one of the most sought-after names of the period serials broadcast in our country. Doğu Aytun, who appeared in front of his fans with the Payitaht Abdulhamid series, has almost succeeded in integrating with the Italian Enzo character.
A good actress, Aytun is among the artists who make her role even more beautiful thanks to her fluent and smooth voice.. Thrown into the world of television and cinema Doğu Aytun, first published in 1990 Republic He took his place in the art world with his role in the TV series. Later, in the early 2000s, he managed to engrave his name in the memories by taking a role in the TV series Kavak Yelleri, which locked the audience on the screen. 
Who is Doğu Aytun as a Voice and Dubbing Artist?
Doğu Aytun voiceover He is an artist who has succeeded in creating unforgettable projects by combining his artist and actor identity. Combining the trainings he received in Turkey with the trainings abroad, the master actor also made his acting debut in voice-over works. We see the famous voice and dubbing artist Doğu Aytun mostly in Turkish dubbing of foreign films and in commercials..
TV series in which Doğu Aytun, who is also a good actor, plays and manages to get full marks from the audience with the films. Personality, Payitaht Abdulhamid and Winter Sun are at the beginning of the most important TV series in which the famous actor Aytun has appeared in recent years. 
So, which projects has Doğu Aytun given voice to so far? Here are the productions and roles of Doğu Aytun as a voice actor;  
American Dream- Frankie Faison:

The American Dream movie, which was released in 1988, tells the story of an African prince coming to America to find a wife and the events that take place in his head. Doğu Aytun is also in the voice cast of American Dream, which is voiced in Turkish. Aytun gives his voice to the host character played by Frankie Faison in this movie. 

Away - Alessandro Juliani

: Away begins with Commander Emma Green leaving her husband and daughter behind to join the perilous three-year journey to Mars. In this journey full of astronauts, Doğu Aytun, Dr. He voices Alessandro Julian, who plays Lawrence Madigan. 

Batman - Billy Dee Williams:

The Batman series, a superhero movie, is shaped around crime and the solution of events.

Doğu Aytun is doing the Turkish dubbing of Billy Dee Williams, who plays Harvey Dent, in this Batman series full of adventures. 

The Two Sides of the Knife Donal Logue:

The Two Sides of the Knife, which was released in 1998, is about the happy relationship of Sarah and Jean, a loving couple, that takes a completely different turn when François enters their lives. Doğu Aytun appears before us while voicing the character of Quinn, played by Dolan Logue, in the Two Sides of the Blade movie series. 

Steel Fists- Kevin Durand:

In this movie, Charlie Kenton, the world's number two boxer, is about to lose everything due to changing rules. Doğu Aytun appears in the Turkish voice cast of the movie Steel Fists. Doğu Aytun is voicing the character of Ricky, played by Kevin Durand. 

Focus - Dotan Bonen:

The movie offers action-packed scenes as master con man Nicky encounters Jess, who is just as adept at heist. Doğu Aytun voices Dotan Bonen in this movie, which is also voiced in Turkish. The character played by Dotan Bonen in the movie is Gordon. 
Dogu Aytun Contact 
Doğu Aytun, a master actor and voice actor, is one of the famous names who still continues his voice-over work. Doğu Aytun, who we see in the Turkish dubbing of new productions, also continues his acting and commercial voice-over career. Famous actress Doğu Aytun carries out various voiceover projects with Turkey's brands. The most important brands that Aytun gives a voice to are in the banking, cosmetics and telecom sectors. 
Doğu Aytun, one of the sought-after voices of voice-over projects, has many productions to date. Master voiceover artist Aytun is currently working on the microphone for BiberSA Production and conducting voice-over works with many global brands. To reach the demo works of the voice actor Aytun for BiberSA BiberSA Production website or BiberSA Youtube You can visit the channel.
famous voice actor Dogu Aytun contact You can contact us by clicking the button below to install and access the demo works.