Uncharted 4: A Thief's End is one of the series developed by Naughty Dog and is among the most popular productions of the game world, and the voice cast of Uncharted 4 is a legend.  Uncharted 4 pc; It is a story-driven, third-person shooter and action-adventure video game published by Sony Computer Entertainment. Developed exclusively for PlayStation 4, Uncharted 4: A Thief's End manages to attract the attention of gamers. The game will be released on digital platforms together with Uncharted: The Lost Legacy in 2022 under the name Uncharted: Legacy of Thieves Collection.
The Uncharted 4 series and other series follow the story of Nathan Drake, a treasure hunter who travels the world to uncover various historical mysteries. Uncharted, which can be played in different languages, offers a new perspective to those who want to play the Uncharted series with its Turkish dubbing and subtitle options. Uncharted 4, one of the most popular productions of the game world voice castalso draws attention.  Here is the Uncharted 4 voice cast;
Uncharted 4 Voice Cast
Nolan North – Nathan Drake: Okan Yalabik
Troy Baker-Samuel Drake:Riza Karaagacli
Richard McGonagle – Victor Sullivan: Aegean Aydan
Emily Rose – Elena Fisher:Ceyda Duvenci
Warren Kole - Rafe Adler Tugay Erverdi
Laura Bailey - Nadine Ross : Mehpare Divrik
Brandon Scott – Jameson: Ümit Belen
Hemky Madera – Vargas: Talha Sayar
Robin Atkin Downes - Hector Alcazar Ender Yigit
Kaitlyn Dever – Cassie:Hazal Erdal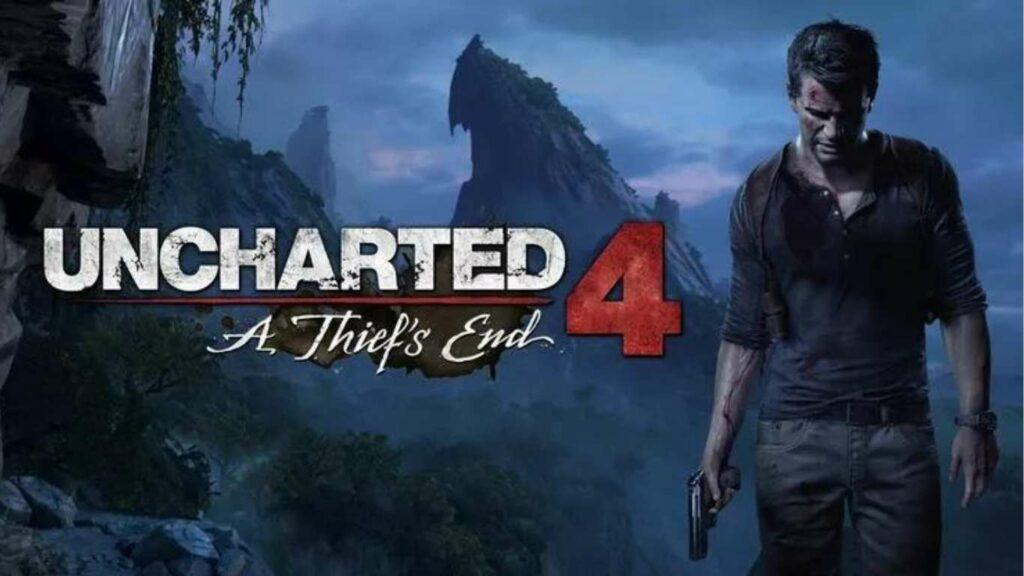 What You Need to Know About Uncharted 4
Uncharted 4 began development immediately after Uncharted 3, which was released on November 1, 2011. resounding all over the world Uncharted 4was directed by creative director Amy Hennig and game director Justin Richmond. Hennig and Richmond's departure from Naughty Dog halted development of the game in 2014. After this event, Druckmann and Bruce Straley took the director's chair. This team sought to combine elements of open world gameplay with larger levels to encourage free roaming, exploration and combat.
Uncharted 4 dazzled with many features, especially its narrative and emotional depth. This series received full marks from the critics, especially with its visual elements and multiplayer structure. Uncharted 4, which is among the best video games ever made, was also included in the game of the year awards by various game publications, critics and award ceremonies. Uncharted 4, which was deemed worthy of various awards at the award ceremonies it attended, sold over 15 million copies in total. With this feature, Uncharted 4 became the best-selling Uncharted game and one of the PlayStation 4 games. 
Uncharted: The Lost Legacy, a standalone expansion from the Uncharted series, was released in 2017. Remastered with The Lost Legacy as part of the Uncharted: Legacy of Thieves Collection. This version was released for PlayStation 5 in January 2022 and for Windows in October 2022. 

Who Are The Uncharted 4 Characters?
From award-winning developer Naughty Dog, Uncharted 4 brings you a cinematic action-adventure experience that uncovers historical mysteries as you travel through diverse and stunningly rendered environments. Full of excitement and adventure Uncharted 4 characters it is as follows;  
Uncharted Character Distribution 
Nathan Drake – Nolan North:

Nathan Drake, who made a name for himself with the Uncharted video game series, is the main character of this game. Nathan Drake, who appeared in Uncharted: Drake's Fortune, which was first released for PlayStation 3 in 2007, took on the role of a treasure hunter.

Elena Fisher - Emily Rose:

Elena Fisher is Drake's love interest in this series and his wife in later series. Taking on the role of a professional journalist, Fisher takes on a different character after meeting Drake.

Victor Sullivan- Richard McGonagle

: Sullivan takes on the role of Nathan Drake's longtime partner in the series. This character is also a treasure hunter.

Chloe Frazer – Claudia Black:

 Known as Nathan Drake's other love, Chloe first entered the game with the Uncharted 2: Among the Thieves series. With the Uncharted 2: Among Thieves series, Chloe continued the game as Drake's partner.

Samuel Drake – Troy Baker:

The character of Samuel plays Nathan Drake's older brother, who is believed to have died in previous games.

Nadine Ross- Laura Bailey: The character Nadine appears as a secondary character in the Uncharted 4 series.

Charlie Cutter- Graham James McTavish:

Charlie Cutter appears as Sully and Chloe's friend in the Uncharted series. In the game series, it is seen that the character of Charlie only takes place in the first half.

Gabriel Roman-Simon Templeman:

Gabriel Roman is the secondary antagonist in the series. This character steps in towards the end of the game in Uncharted: Drake's Fortune and takes on the role of the villain.

Eddy Raja - James Sie:

Eddy is the one who did business with Drake in the previous series but betrayed him. For this reason, he is known as a character that Drake harbors a grudge.

Rafe Adler - Warren Kole:

The character of Rafe Adler appears as the enemy at the end of this series. Adler, who stands out as a wealthy businessman and treasure hunter, is also involved in other events. Adler is one of the people who infiltrated the panama prison to find the lost fortune of legendary pirate Henry Avery. 
Dubbing and voiceover demos Bibersa Sound Bank  You can listen on.