As BiberSA Production, we have a few suggestions for you if you say you want to do voiceovers, I trust my voice and myself, and you want to study and work with the best in this business. Our first suggestion is to choose the most suitable voice-over service category among the voice-over job postings. After determining the field you want to specialize in, our second suggestion is to put forward the reasons for your preference in this field in a concrete way. You can do this by using the sound analysis of BiberSA, Turkey's most famous voice-over agency. How Does? Let's explain the answer to the question of how to become a voice actor step by step.
How to Become a Voice Over Artist? What Makes a Voice Beautiful?
The quality of your voiceover depends not only on the voice director, but also on the training and skills of the voice actor you receive service from. The following is expected from a voice-over who says I want to make a voiceover:
A good voice actor will have excellent pronunciation (i.e. very easy to understand),
Will speak at an ideal speed (not too fast and not too slow)
It will have a pleasant and catchy sound.
Although voice-over and dubbing are two different fields, they have commonalities in terms of talent. Therefore, a voice actor must be competent in the field of acting. Must be able to convey the emotion or emotions required by the script, using vocal variability and tone to keep the words interesting while embodying the desired mood.
How Can You Apply for BiberSA Voice Over Job Posts?
BiberSa is a world-class voice-over company and our customers come to us expecting the best. By blending our excellent customer service and expert industry knowledge with Turkey's best voice actors, we have produced and continue to produce great works. In this respect, BiberSA is a production company with high standards and its voice actors are also artists. Therefore, in order to have a demo in BiberSA Production or to give a voice test at BiberSA, you need to do a voiceover analysis.
Voice-over analysis is an online analysis made only by BiberSA Production and analyzed personally by Birol Berber, who has been a sound director for more than 15 years. This analysis is a prerequisite for BiberSA voiceover job postings. For audio analysis, you are given a text to voice, you voice this text and upload it. Then, a detailed voiceover analysis report will be sent to your e-mail address.
In voice analysis, there are different analyzes according to the service category you say you want to make a voiceover. You can request diction analysis, voiceover analysis, dubbing analysis or vocal analysis.

BiberSA Voice Over How Can I Have a Voice Analysis for Job Postings?
Customers can choose the demos in the specific tone, style and language they need. voice actors uses our search tool. Every project means different voiceover needs. You may be bilingual, imitating a dialect, or you may be very good at stress and intonation thanks to your breath control. Every feature that affects your voice can be a reason for preference. In this respect, BiberSA has a sound bank with thousands of sounds. You can have a demo here too.
Bibersa Poasyon offers voice analysis as an application requirement for voice actor job postings. This not only makes it easier to choose among voiceover job postings, but you also get a concrete answer to the question of how to become a voice actor. You can choose the one that suits you best among diction analysis, voice-over analysis, dubbing analysis and vocal analysis.
How is BiberSA Diction Analysis Performed?
Everyone who says they want to be a voice actor should first have good diction in the language they will voice. Diction means the correct making of sounds, words, accents. Among the factors affecting diction are jaw and tongue structure, correct breathing. The first and most important condition is that the voice actor's diction is correct.
If you have no previous experience in this field, BiberSA Diction Analysis You can find out if you are eligible. In the diction analysis made specifically for the person, the points that you need to train and the voices that need to be developed are sent as a report. Candidates who say they want to make a voiceover that passes the diction analysis should have other analyzes done later.
How is BiberSA Voiceover Analysis Performed?
If you think that you are talented in the field of voice-over and dubbing, we perform sound analysis in the category of vocalization, dubbing and jingle vocal service for the selection of sound artists to use in the projects we serve. Voiceover analysis measures:
Voice tone
Audio output
articulation
tone color
loudness
Inability to give emotion
Emphasis and intonation
fluency in reading
Detection of flawed letters
Click here to join our team in voiceover projects. PepperSa Voice Analysis you can make.
How is BiberSA Dubbing Analysis Performed?
Dubbing is an area where you need to use your acting skills, unlike voice acting. In addition to the sound analysis, the "game" factor is evaluated in this analysis. Bibersa to join our team in Dubbing Projects Dubbing Analysis you can make.
How is BiberSA Jingle Vocal Analysis Performed?
For jingle vocal analysis, voice color, tone and voice type analysis are performed. To join our team as a vocalist in jingle projects Vocal Analysis you can do it.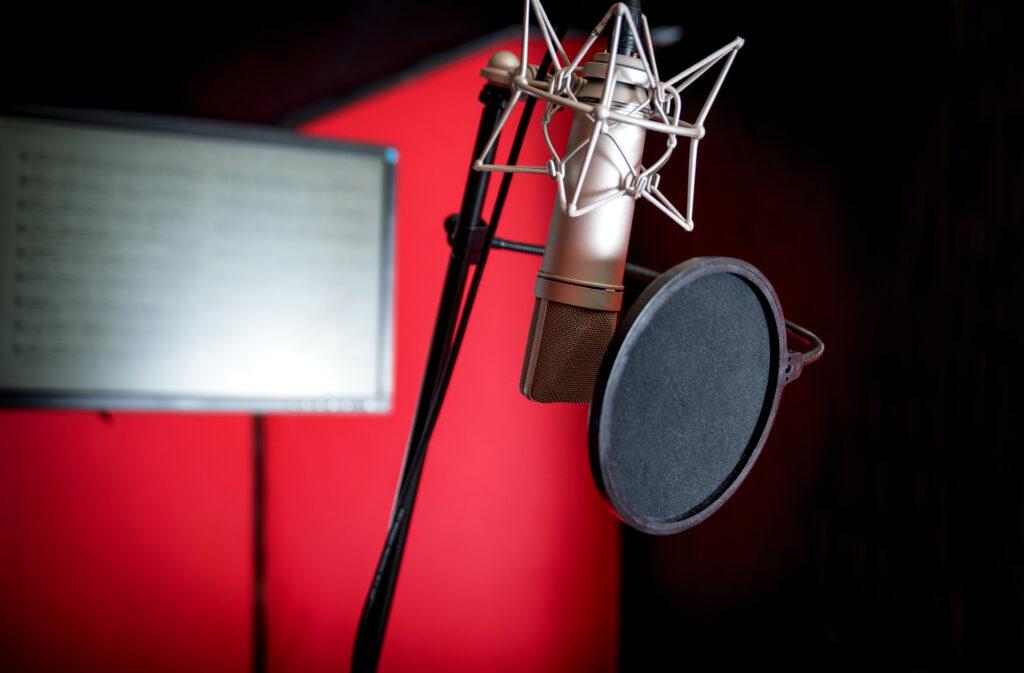 How Can I Find Out the Voice Over Job Application Result?
As a result of the Sound Analysis, we send a report to the participants within 24 hours. Voice Analysis Report, presented to the analysis participant in the relevant category and our voiceover director Birol Berber It is presented to you as a report carefully prepared by
It is not enough to graduate from voice-over courses and have a certificate, to have received online or one-on-one training from famous artists, to join our team and become a professional.
We choose those who want to do professional voice overs within the BiberSA Production Voice Over and Dubbing Agency by including them in the sound analysis program.