Known as a theater, film and television actor Ugur Tasdemiris one of the famous artists who knows the subtleties of the art of voice acting. Taşdemir, who received his university education on finance, turned to art due to his interest in theater and acted as an amateur theater actor. Uğur Taşdemir, who started his career with amateur theater companies in 1987, took the stage in important places such as Istanbul City Theater and Theater Fora. Continuing his theater experience, Taşdemir switched to voice acting under the direction of Selim Naşit Özcan. Taşdemir, who has been behind the theater and screens lately, stands out with his voice-over works.
Those who are curious about this famous voice, which is in the background of many documentaries, commercials and films. Who is Ugur Tasdemir? is looking for the answer. Taşdemir, whose main profession is acting, starts the series industry with the series "İz Peşinde", which was broadcast on TRT1 screens. Uğur Taşdemir, Mr. He brings the character of Robert to life. Undoubtedly, Kurtlar Vadisi is the series in which Uğur Taşdemir achieved his real fame. In the Kurtlar Vadisi series, which left its mark on a period, Taşdemir makes his acting speech with the character of council member Bünyamin.
In this article, we have compiled the curious details about the famous dubbing artist Uğur Taşdemir.
Who is Uğur Taşdemir: Life of Uğur Taşdemir
Uğur Taşdemir, who has made a name for himself for many years with his acting and voice-over art, was born on October 20, 1965 in Yozgat. The real name of the famous actor, who is 57 years old, is Aykut Uğur Taşdemir. Taşdemir, who is a graduate of Istanbul University, Faculty of Economics, Department of Finance, turned to theater instead of his own profession after finishing his education life. Taşdemir, who started to take roles in amateur theater groups in 1987, improved himself in a short time and joined different groups.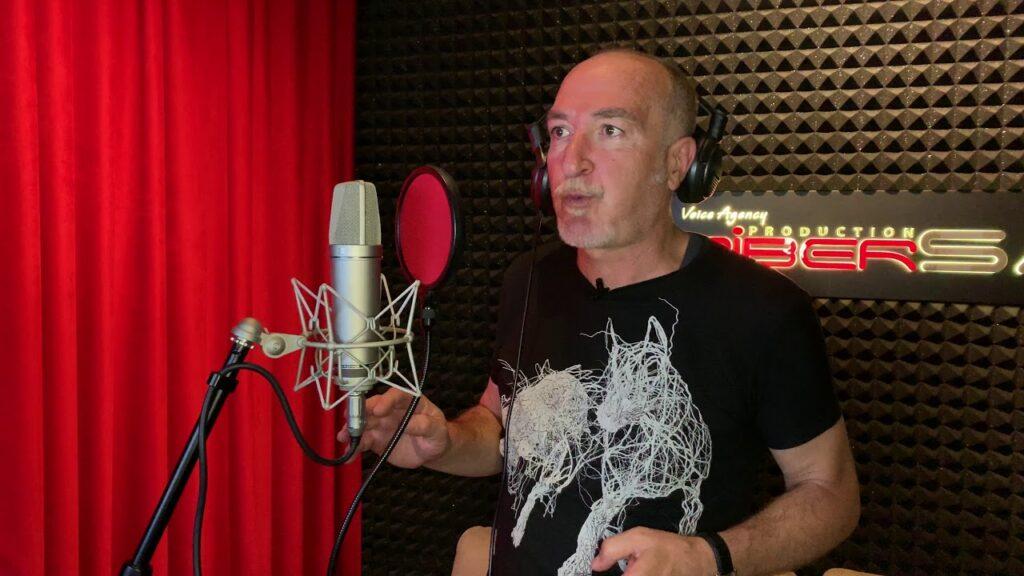 Ugur Tasdemir While continuing his development in the field of theater, he participated in the plays of companies such as the Experimental Arts Center and Masal Real Theater. The famous actor, who took the stage at the Istanbul City Theater, took part in the Çığır Sahne in 2005 and in 2006 as a theater actor in the Theater Fora staff. Uğur Taşdemir has taken his art to the next level by taking on various roles in movies, TV series and movies since 1989. Taşdemir, who is also a good voice actor, also started commercial dubbing and movie dubbing during this period.
Integrating with the films and characters he voiced, Taşdemir is especially known for dubbing in more than fifty films of Nicolas Cage. Taşdemir, who has been in the arts since the age of 14, has been continuing his art in voice acting and acting in different branches since 1951. Uğur Taşdemir, who has fit more than one profession and project into his art life, also participated in documentary dubbing.
Uğur Taşdemir, who caught his real fame with his acting, took part as an actor in many TV series and movies that left their mark on a period. One of Taşdemir's most well-known productions, in which he appeared before the audience, is the Flower Taxi series. Uğur Taşdemir, who has participated in commercials, films and documentaries nowadays, still maintains his place on the screens with his artist identity.
Who is Uğur Taşdemir as an Actor, Voice Over and Dubbing Artist?
Uğur Taşdemir, who gives good speech, diction and dubbing training, is a name that started his art life at an early age. Taşdemir, who has been a guest of countless films, series and documentaries since 1951 with his voice; He is among the best voice actors that Turkey has produced. Uğur Taşdemir, who participated in various plays in amateur theater groups, laid the foundation of his artistic life in 1987. In 1987, which coincided with the period when he finished school, Taşdemir first appeared before the audience with the Legend of Ağrıdağı Play. Uğur Taşdemir, who worked in city theaters in the following years, switched to television commercials and TV series-film acting after a while. 
One of the most famous productions of Taşdemir, who has appeared on television and cinema stages since 1989, is the Kurtlar Vadisi series. Uğur Taşdemir Valley of the Wolves He gave life to the character of Bünyamin in the TV series Pusu. Taşdemir, who appears as an actor and voice actor in many TV series broadcast on television screens, also appears in important productions in the cinema sector. Taşdemir, who made a name for himself with the films Pak Panther, Kurtlar Vadisi Gladio and Goodbye Tomorrow, continues to appear on the screens now.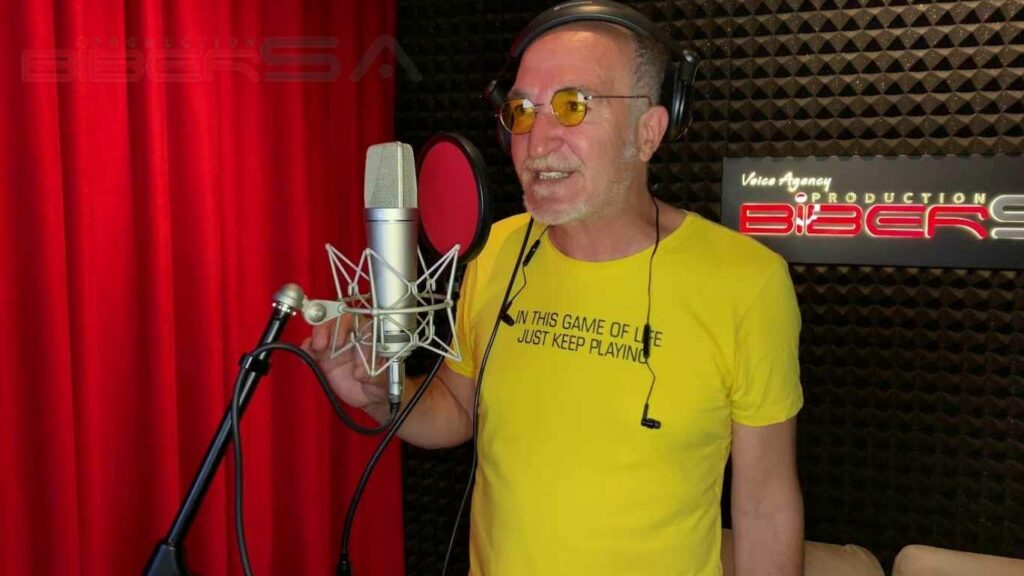 Famous voice actor and actor Uğur Taşdemir takes part in many TV series published in the early 2000s. Taşdemir, which we see frequently in TV series and documentaries broadcast on TRT screens, is mostly known for giving life to bad characters. Famous actress Uğur Taşdemir has appeared in front of the audience with Filinta and Halka knees in recent years. In the TV series Filinta, Taşdemir played the character of British ambassador Sir Henry. Uğur Taşdemir played the character of Halit Muzaffer in the series Halka, which was published in 2019. 
Who is Uğur Taşdemir as a Voice Over Artist: Uğur Taşdemir
Uğur Taşdemir, the familiar face of cinema films, is a famous voice actor who professionally carries out dubbing and dubbing. Characters voiced by Uğur Taşdemir (90) He has added color to many movies and documentaries with his voice by combining his acting with 
Taşdemir, who is remembered for his great voice in TV series and movies, gained his real fame by voicing Nicolas Cage's movies. Tasdemir, who remained in the minds of the audience as the man who voiced Nicolas Cage, also contributed to the participation of new generations in the sector by giving dubbing trainings. 
Uğur Taşdemir is mostly known as the person who voices the bad guy in TV series and movies. In addition to this feature, Uğur Taşdemir is a masterful actor enough to voice three different people in the same movie. Adapting the subtleties of the art of voice acting to all his works, Taşdemir manages to attract the attention of the audience, especially with his voice acting in Slavery Bedeli. Taşdemir, who we saw in prominent films of the period such as the Truman Show and the Gang of Wizards, is a voice actor who has been a partner in many productions with his voice. 
Ugur Tasdemir dubbing He is one of the rare names who know the intricacies of his art and make the audience feel this in every work. Master actor and voice actor Taşdemir has also produced good works behind the screens with his documentary voiceovers. The most famous documentary dubbing of Taşdemir, who is frequently seen especially in TRT Documentary, is Su Savaşları. Taşdemir participated in the Water Wars as a voice-over and then went in front of the camera. 
The famous voice actor has appeared in front of the audience with his voice in the commercials of many famous brands, as well as the voiceovers of films and series. Especially in bank, insurance and car advertisements, Uğur Taşdemir created inspiring works with his voice. Uğur Taşdemir's advertising voice-over works included important brands such as Bosch, Renault, Redbul, SQL Server, Pegasus, Dacia, Finansbank, Hepsiburada.com and Hayat Sigortası. 
Who Sang Uğur Taşdemir?
Uğur Taşdemir has been appearing in Turkish dubbing works of many famous names since the day he started the art of voice acting. Nicholas Cage, Sean Penn, Robin Williams, William Hurt, Woody Allen, Dudley Moore, He voices the likes of Bily Cristal, Michael Keaton, Adam Sendler, Ben Stiler, Steve Buscemi, Paul Giamatti, Bill Murray, John Turturro and Woody Harrelson. We can list the characters he gave life with the voice of Uğur Taşdemir, who performed the Turkish voice-overs of world-famous movie stars as follows; 
Nicolas Cage: Ugur Tasdemir Nicolas Cage

He is an artist who is famous for his voiceovers and has made many voiceovers for this name. Taşdemir, who took part in the Turkish dubbing of the films starring Nicolas Cage, gave his voice to more than fifty productions of the famous name. 

Pirates of the Caribbean – Orlando Bloom:

In this film series, Uğur Taşdemir voiced Will Turner in Turkish throughout the series. 

A Nightmare on Elm Street - Robert Englund:

In this five-film series, we see Uğur Taşdemir giving Turkish voice-over to the character of Freedy Krueger, brought to life by Robert, starting from the third series. 

Creatures - Burke Kane and Morse

: Taşdemir voiced three different characters in the 3-series film Creatures, which started in 1979. 

Better Call Saul – Bob Odengirk:

In the American crime and drama series, we see Uğur Taşdemir voicing Saul Goodman, played by Bob. 

Legend Hunters:

Taşdemir performed the Turkish voice-over of Adam Savage, who directed the program, in Legend Hunters, a television program. 
Ugur Tasdemir Contact
Uğur Taşdemir, who has given voice to countless characters, celebrities and productions, is also taking the microphone for BiberSA Production. To see the demo works of Uğur Taşdemir, who is involved in different projects within BiberSA, BiberSA Production website or BiberSA Youtube You can visit the channel.
Famous voice actor Uğur Taşdemir can contact us by clicking the button below to contact and demo work.