Aydoğan Temel, who has been on television for many years with his voice, is known as the voice-over of many programs. Temel, who takes part in daily programs broadcast on television screens, never goes in front of the camera. Naturally, the question of who is Aydoğan Temel is frequently asked by voice-over and dubbing enthusiasts.
Aydogan Temel voice over In addition to being a man, he also appears in front of the audience with his many talents. Aydoğan Temel, who is the voice-over for famous programs such as We Eat and Cleaning is My Job, is also a voice actor. Thespian. 
It is known that theater actor Aydoğan Temel did his master's degree at Mimar Sinan Fine Arts University State Conservatory Theater Department. He is also interested in the dubbing of Aydoğan Temel, who is also a folk dance instructor. Your Interviewer (dubbing) It is possible to see the famous voice-over that meets the audience in television projects frequently. Voice-over Aydoğan Temel works as a film-competition-series writer, theater trainer and dubbing for television.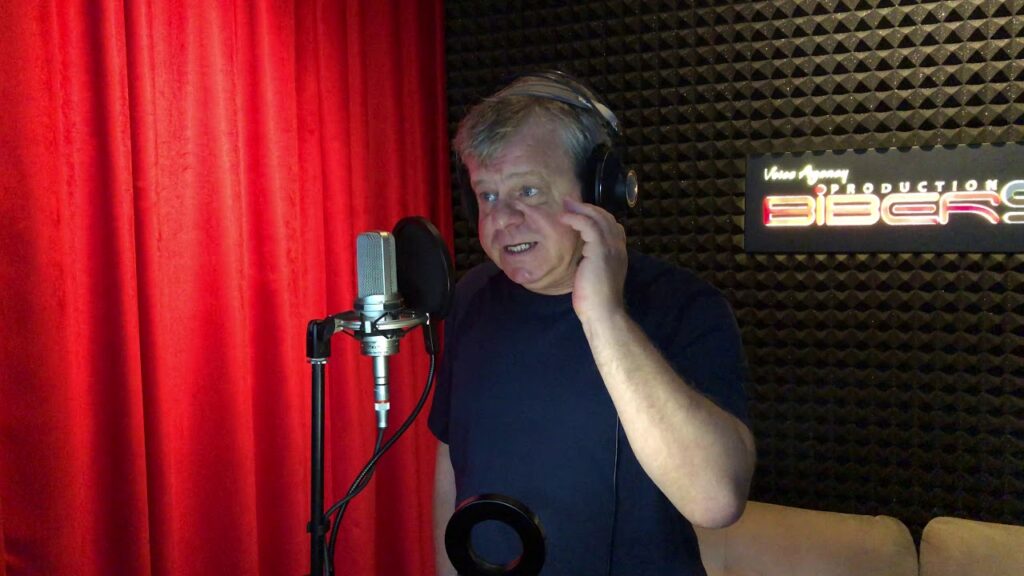 Who is Aydogan Temel?
Aydoğan Temel, known as the voice-over on television screens, was born in 1966 in Balıkesir. The famous voice-over, who studied theater and got a master's degree, also worked as a dubbing artist in foreign films. Temel, who took his place on the screens in 1983; He has done dubbing in TV series, cartoons, feature films, documentaries and commercials. both dubbing as well as dubbing He has done successful work in his field. 
Aydoğan Temel is the voice-over of the Sunday Keyfi magazine program, which was broadcast on Show TV for a period. Aydoğan Temel, who made a difference by going beyond the classical vocalizations, succeeded in winning the admiration of the audience.
Aydoğan Temel's Self Written and Starring Film: A Funny Love Story
Temel, who remained off the screen, started to take place in front of the stage as of 2010. broadcast on ATV screens you are a liar He gave life to the character of Ferdi in the TV series. Released in 2011 A Funny Love Story Aydoğan Temel, who wrote the screenplay of the movie named 'Movie', also played the lead role. Cüneyt Yosulçay undertook the directorship of the movie, whose trailer also made quite a splash. Arzu Yanardağ (with the role of Leyla), Zeynep Gülmez (with the role of İlkay) and the famous theater and filmmaker Ercüment Balak were in the cast of the film, written by Aydoğan Temel and in which he also played the leading role.
Aydogan Temel is currently Cleaning is my job He acts as an external voice in the program. At the same time, Aydogan Temel, At Sofra with Zuhal Topal She meets with the audience as a presenter in the program. 
Aydogan Temel What are the characters he voiced?
Aydoğan Temel has been on the screen since 1983 as an actor, voice actor and screenwriter. Continuing his duty as the voice behind the television screens, Temel appears in the dubbing of many movies. Nowadays, Aydoğan Temel calls out to us as a voice-over in the competitions broadcast in the daytime zone.
Aydoğan Temel is the owner of that voice that you wonder about in the Clean My Job program, hosted by Kadir Ezildi on Fox screens. At the same time Aydogan Temel Zuhal Topal He continues to be an external voice in the cooking show he takes part in. 
Aydoğan Temel is one of the powerful voices in the background of the screen in the cinema industry. Temel, who is generally known as a voice-over, actually took part in the dubbing of many movies. Among the foreign actors voiced by Aydoğan Temel; William Macy, John Malkovich, Gary Oldman, Kevin Spacey, Tcheky Karyo, Gerard Depardeiu.
Aydoğan Temel, whose voice is familiar to everyone, manages to attract the attention of the audience with his voiceovers. Here are the series, movies and characters voiced by Aydoğan Temel;
Plastip Show (16 characters' voices) 

Mask- Reg

Teddy Bear 2 – Customer

Hearts Separated - Diego 

Number 23- Jim Carrey

Like Heaven – Jack 

Cheaper By The Dozen - Steve Martin 

Kung Fu Yoga - Jackie Chan 

Leon - Gary Oldman 

Lost - Andrew Divoff 

Mad Max - Hugh Keays 

Oldboy – Dae-han ji 

Ocean's 3- Al Pacino 

Dead Man - Gabriela Byrne 

Walter's Fantastic World- William Macy

Saw- Jig Saw 

Seven- Kevin Spacey 

Sherlock HolmesRobert Downey 

Sherlock Holmes Shadow Plays – Robert Downey 
He took part in different dubbing and dubbing projects for the famous voice actor BiberSA. currently In Bibersa Sound Bank The artist, who has a sound demo, continues his successful performances in dubbing and dubbing with the contribution of Bibersa's experience and infrastructure. Aydoğan Temel, who crossed paths with Bibersa in the field of advertising and promotional voice-overs, remains in the back of our minds as the voice of many brands.
Aydoğan Temel İletişim 
Dublaj sanatçısı Aydoğan Temel, meslek hayatına başladığı günden bu yana pek çok ünlü ismin sesi olmuştur. Özellikle Kevin Spacey konuşmaları ile hafızalardaki yerini alan Aydoğan Temel, birçok yabancı film diziye ses vermiştir. Son dönemlerde Temel, film ve dizi dublajlarının yanı sıra televizyon ekranlarında da yer almaya başlamıştır.Yemekteyiz dış sesi olarak bilinen Aydoğan Temel ekranın arkasında konumlanan ve programa renk katan önemli bir karakter. 
Ünlü seslendirme sanatçısı Temel, dizi ve film projelerinin yanı sıra reklam çalışmalarıyla da kariyerini şekillendirmeye devam ediyor. Dublaj sanatını icra eden ender yetişkin seslerden biri olan Aydoğan Temel, aynı zamanda BiberSA Prodüksiyon için mikrofon başına geçiyor. Önde gelen markalar için projelere sesiyle eşlik eden Aydoğan Temel'in BiberSA bünyesinde pek çok seslendirme çalışması bulunuyor.
 Aydoğan Temel iletişim kurmak ve seslendirme çalışmalarına ulaşmak için BiberSA Production website or BiberSA Youtube You can visit the channel.